An interactive map of Ireland's literary landscape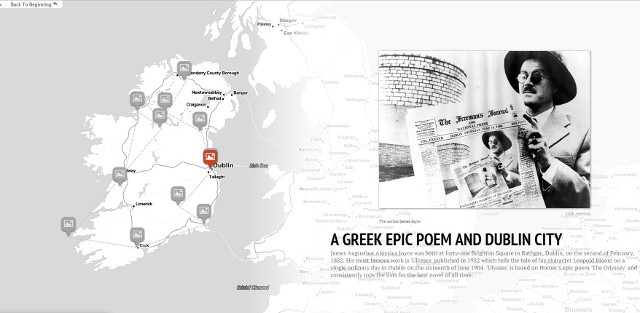 The digital marketing folks at the Killarney Hotels Group in Ireland have put together this visual.  It's an interactive StoryMap called  'A Literary Landscape of Ireland' and features Ireland's most prolific writers and poets and the places that featured prominently in their lives.
I didn't know that JRR Tolkien spent time in Ireland while writing Lord of the Rings and that the origin of the character Gollum might very well have come from the name of a cave in Burren, Co. Claire.
Pretty cool.
New, Used, Rare – Our latest book recommendations and other items from the book universe that strike our fancy
An original series dedicated to exploring the digital archives of  leading libraries, institutions and organizations
Latest Pins