Divas and Lovers: The Erotic Art of Studio Manasse
Performing Arts
,
Photography
essay by Monika Faber. Story byD.H. Lawrence. . New York: Universe Publishing, 1998. First Edition. Quarto. French-fold pictorial wraps. 159pp. Illustrated throughout. Near Fine.
Features a recently rediscovered cache of captivating portraits from another time and place: a golden age of cinema and cabaret in Vienna of the 1920s and 1930s. The Manasses, a husband-and-wife team from the Vienesse beau monde, used retouching techniques to create surreal and noir images that seethe with an erotic symbolism barely concealed beneath a mask of glorious styling, elegant poses, and extravagant costumes.
$25.00
In stock
Free Shipping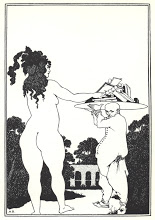 Book Patrol offers free shipping on all US orders via USPS Media Mail.
Search Books
Browse Books