Phone Booths by Famous Architects
Architecture
,
Illustrated Books
by Steve Schaecher. San Francisco: Pomegranate Communications, 2004. First Edition.  Illustrated boards. 64pp. Illustrated throughout by the author. Fine in Near Fine dust jacket. Volume in the author's Famous Architects series.
Following architect Steve Schaecher's 'Outhouses by and 'Mobile Homes by Famous Architects we present his new array of fantastic structures. In deft ink-and-watercolor illustrations and knowledgeable prose, Schaecher informs his twenty-nine booths with the sensibilities of the architects who supposedly designed them.
$25.00
In stock
Free Shipping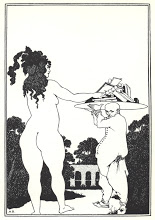 Book Patrol offers free shipping on all US orders via USPS Media Mail.
Search Books
Browse Books