The New Gatekeepers: Emerging Challenges to Free Expression in the Arts
Art
edited by Christopher Hawthorne and Andras Szanto. New York: National Arts Journalism Program Columbia University, 2004. First Edition. Pictorial wraps. 223pp. Illustrated, some color. Fine, unmarked.
Based on a Columbia University conference organized by the National Arts Journalism Program, The New Gatekeepers explores the reconfigured ranks of those who decide what the public gets to see, hear and read, from struggles over intellectual property and copyright, to continuing debates about acceptable and offensive content in the cultural marketplace, to the less visible biases of the arts funding system.
$25.00
In stock
Free Shipping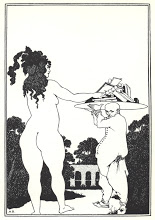 Book Patrol offers free shipping on all US orders via USPS Media Mail.
Search Books
Browse Books