The Maine Event: Local pastors lose it when when they spot LGBTQ books in banned books display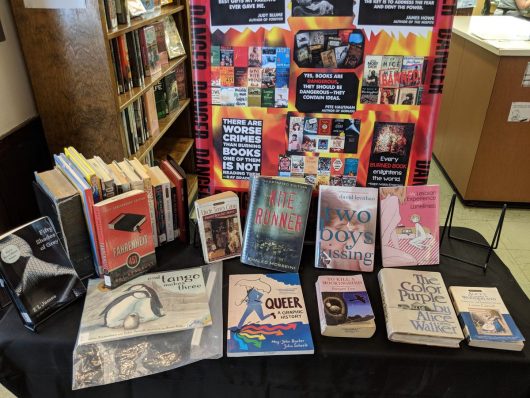 Those of us living in the Northwest corner of the US have always had a quiet affinity with our brethren living in the Northeast corner. I think those days might be over.
The unconscionable vote by Maine senator Susan Collins to help put Brett Kavanaugh on the Supreme Court is a gamechanger. Then this story out of Rumford, Maine doesn't help either. It appears that local pastors got all bent out of shape by the LGBTQ books that were part of this display of banned books at the Rumford Public Library. So what do they want to do? They want to to ban the LGBTQ books from the banned book display!
Image of display via Katje Fae (Twitter: @katjefae)
New, Used, Rare – Our latest book recommendations and other items from the book universe that strike our fancy
An original series dedicated to exploring the digital archives of  leading libraries, institutions and organizations
Latest Pins