There's still money in them books: Prices for some collectible books continue to soar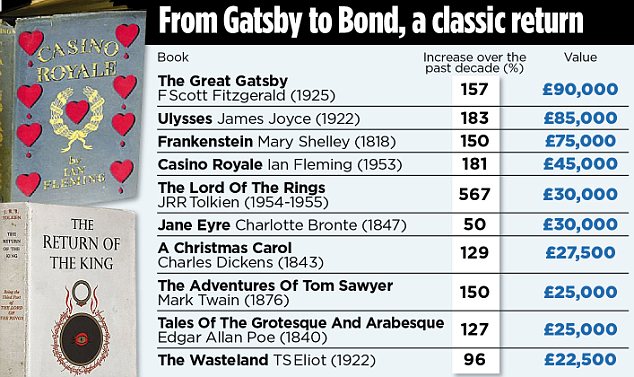 The Daily Mail takes a look at at the continuing bullish market for uncommon collectible printed books. As the e-book gold rush quiets down and settles in for now at about 15% of the market the demand for some books has skyrocketed.
Remember speculation is not a component of book collecting and condition is still king. There are also plenty of collecting opportunities available for those of us not swimming in money.  As Jonathan Telfer, editor of Writing Magazine, points out : 'It is important not to second-guess the market – predicting the next JK Rowling is a fool's game. Focus on buying books that make you feel happy."
Here's what the first editions of the first two jewels on list above look like: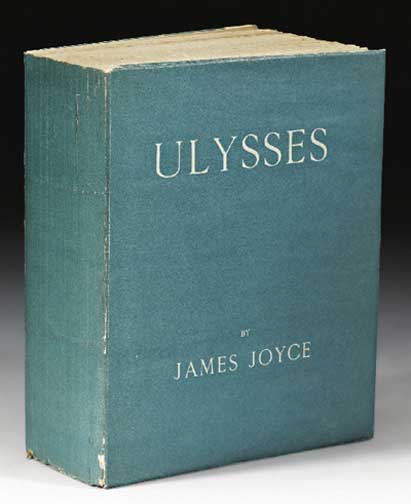 Full story at Daily Mail: First editions of rare books are the first-class way to invest
Related:
Buzzfeed, the center of the saturated (and hopefully withering) listicle universe, recently posted 11 Extremely Rare Books You'll Wish You Could Afford