Zoë Kravitz for the Library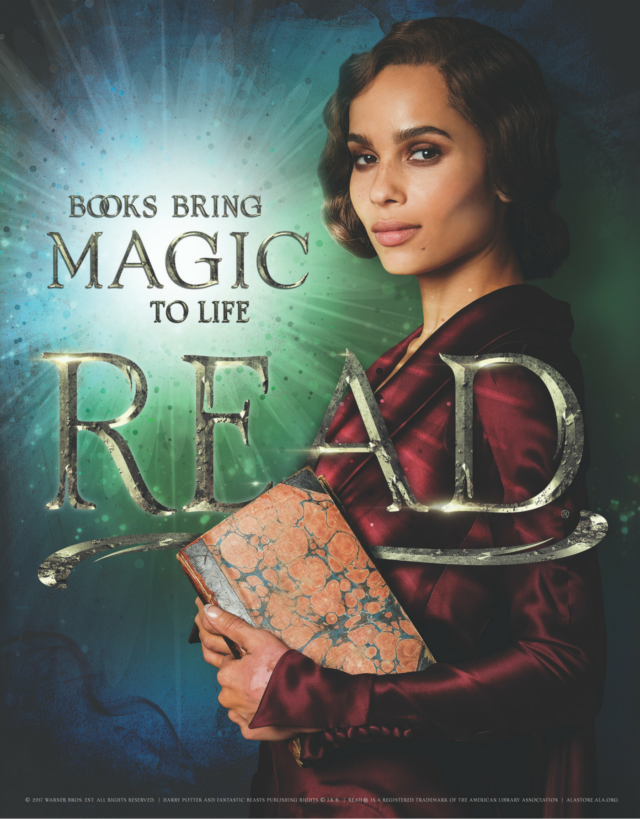 The American Library Association has released it latest Public Service Announcements (PSAs) for its ilovelibraries initiative. The new READ® poster and video features Zoë Kravitz and combines Kravitz's library love with the upcoming film Fantastic Beasts: The Crimes of Grindelwald in which she stars.
The poster features Kravitz in her character Leta Lestrange and the video is part film trailer and part Kravitz sharing her thoughts on the magic of books.
New, Used, Rare – Our latest book recommendations and other items from the book universe that strike our fancy