Welcome to the PULP-O-MIZER where, thanks to Bradley W. Schenk, you too can join the annals of pulp cover history.
Screenshot 
There are plenty of design and text options and if you're happy with your creation you have the opportunity to merchandise the pants off it.
Here's what the t-shirt would look like: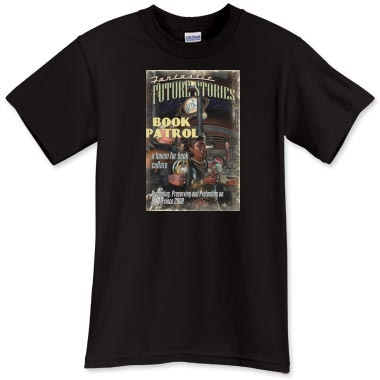 WARNING!  This could be a time vampire, proceed accordingly.
PULP-O-MIZER: the custom pulp magazine cover generator
Thanks to Booklicious for the lead