Tokyo Love: Spring Fever 1994 by Nan Goldin and Nobuyoshi Araki
Photography
Scalo, 1995. First Scalo edition. Near Fine.
"Nobuyoshi Araki took pictures of young girls in his studio capturing both their budding awareness of the female body and its seductiveness and, on the other hand, their insecurity and anxiety.Nan Goldin explored Tokyo's queer underground-gay boys, transvestites, fetishists, and all those who defy society's preordained definitions of sexuality. She celebrates their courage and beauty, their fight for their right to love."
$50.00
Free Shipping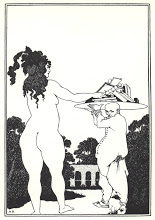 Book Patrol offers free shipping on all US orders via USPS Media Mail.
Search Books
Browse Books