Karambolage by Arnold Odermatt
Death, Crime, Car Crashes, Freaks and the Circus
,
Photography
Steidl, 2003. True first edition. Small folio. Fine in dust jacket
Text in German, French and English. Essay and editing by Urs Odermatt
"With thoroughness and meticulous attention to detail, Swiss police officer Arnold Odermatt photographed automobile accidents on the streets of the Swiss Canton Nidwalden, documenting accident scenes and property damage during his 40-year career. In his photos the drivers have gone and the victims have been removed. All thats left are the wrecked cars that tell the stories of excessive speed, drunk driving, right-of-way errors and plain foolishness. The de-formed steel takes on a malleable quality. The cars become sculptures that show the sudden end to many hopes and dreams, the intrusion of the unforeseen into well-regulated daily life. What results from the picture-taking policemans official work is a selection of melancholic, sometimes funny and always strange atmospheric photos of our mobile society"
$275.00
In stock
Free Shipping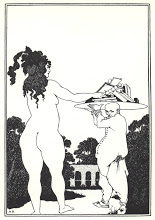 Book Patrol offers free shipping on all US orders via USPS Media Mail.
Search Books
Browse Books