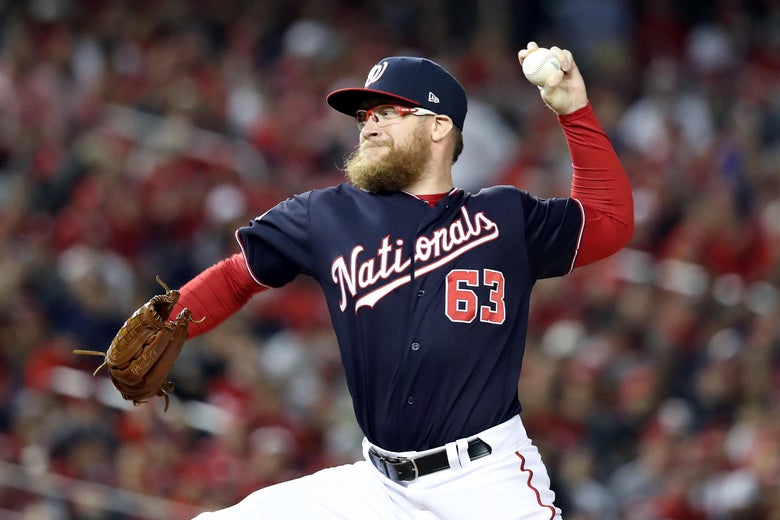 Last April, Sean Doolittle, the closer for the World Champion Washington Nationals, started sharing on social media what he was reading and the independent bookstores he shopped at during each major league stop.
Now, Doolittle has teamed up with the American Booksellers Association (ABA) to become 2020 Indie #BookstoreDay Ambassador.
"I'm really looking forward to promoting these incredible local businesses that promote reading and literacy programs and authors and do so much to support their communities!" says Doolittle.
Doolittle, you might recall, declined President Trump's invitation to the White House after the Nationals won the World Series because he didn't "want to hang out with somebody who talks like that"
MVP! MVP! MVP!
More:
MLB player Sean Doolittle pitches for independent bookstores – CBS
Now Pitching for Indie Bookstore Day: Sean Doolittle – Shelf Awareness