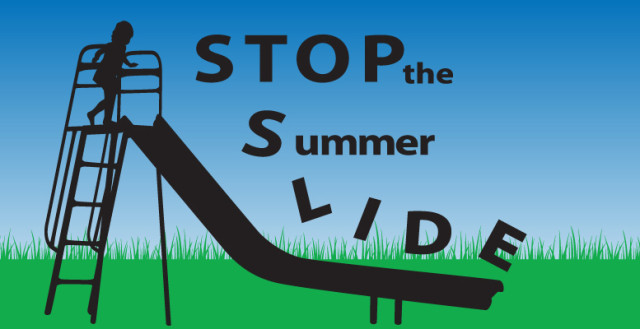 School's out, summer is here and it's "summer slide" prevention time.
One of the more prominent offerings comes from Scholastic who has signed on forty-four U.S. Governors' Spouses, along with the Governors of Colorado, Vermont and the U.S. territories Northern Mariana Islands and U.S. Virgin Islands to act as "Reading Ambassadors" for the 2015 Scholastic Summer Reading Challenge.
The free Scholastic Summer Reading Challenge encourages kids worldwide to log the minutes they spend reading in order to unlock original stories written by favorite children's authors, earn rewards, and help set a new world record for summer reading, with the goal of topping the 304,749,681 minutes read in summer 2014. The program motivates children to keep reading all summer in order to avoid the "summer slide" — learning losses which can occur when school is not in session.

 

Teachers, schools and families can register their children in grades K—8 and access free summer reading resources at scholastic.com/summer.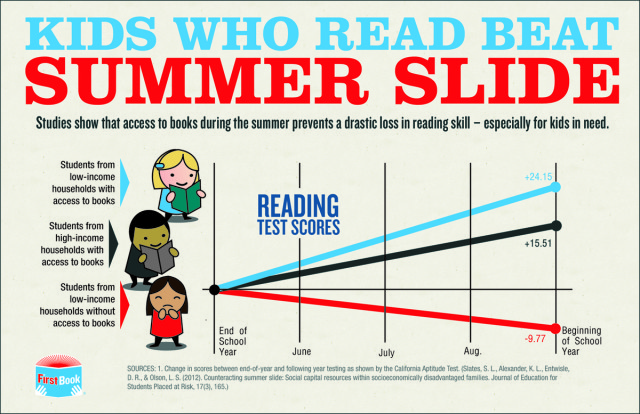 And here are our governor's and first ladies who stepped up to the plate for this worthy cause:
Alabama – First Lady Dianne Bentley

Alaska – First Lady Donna Walker

Arizona – First Lady Angela Ducey

Arkansas – First Lady Susan Hutchinson

Colorado – Governor John Hickenlooper

Connecticut – First Lady Cathy Malloy

Delaware – First Lady Carla Markell

Florida – First Lady Ann Scott

Georgia – First Lady Sandra Deal

Guam – First Lady Christine Calvo

Hawaii – First Lady Dawn Amano-Ige

Idaho – First Lady Lori Otter

Illinois – First Lady Diana Rauner

Indiana – First Lady Karen Pence

Iowa – First Lady Christine Branstad

Kansas – First Lady Mary Brownback

Kentucky – First Lady Jane Beshear

Louisiana – First Lady Supriya Jindal

Maine – First Lady Ann LePage

Maryland – First Lady Yumi Hogan

Massachusetts – First Lady Lauren Baker

Michigan – First Lady Sue Snyder

Mississippi – First Lady Deborah Bryant

Missouri – First Lady Georganne Nixon

Montana – First Lady Lisa Bullock

Nebraska – First Lady Susanne Shore

Nevada – First Lady Kathleen Sandoval

New Hampshire – First Gentleman Thomas Hassan

New Jersey – First Lady Mary Pat Christie

New Mexico – First Gentleman Chuck Franco

North Carolina – First Lady Ann McCrory

North Dakota – First Lady Betsy Dalrymple

Northern Mariana Islands – Governor Eloy Inos

Ohio – First Lady Karen Kasich

Oklahoma – First Gentleman Wade Christensen

Pennsylvania – First Lady Frances Wolf

Rhode Island – First Gentleman Andy Moffit

South Carolina – First Gentleman Michael Haley

South Dakota – First Lady Linda Daugaard

Tennessee – First Lady Crissy Haslam

U.S. Virgin Islands – Governor Kenneth E. Mapp

Utah – First Lady Jeanette Herbert

Vermont – Governor Peter Shumlin

Virginia – First Lady Dorothy McAuliffe

Washington – First Lady Trudi Inslee

West Virginia – First Lady Joanne Tomblin

Wisconsin – First Lady Tonette Walker

Wyoming – First Lady Carol Mead