Jonathan Cutbill, the co-founder of Gay's The Word bookshop in London's Bloomsbury neighborhood who died last year, has left his collection of 30,000 LBGT+ items to the University of London. 
The collection, which has items dating back to 1760, will arrive having already been completely cataloged and cross referenced by Cutbill.
Cutbill has been at the forefront of the LGBT struggle for justice for years. In 1984 his shop was raided by customs officers and he was accused of conspiracy to import obscene material. The charges where later dropped.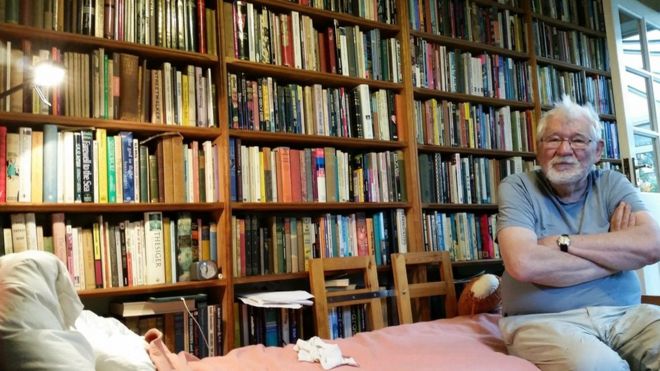 photo by Stu Maddux
Maria Castrillo, head of special collections and engagement at London University's Senate House Library, said the collection would help fill "fundamental gaps" in LGBT history.
She added the library "recognises the unique qualities of the collection and would like to develop it" and hoped it would be a catalyst for research and community engagement.
Shrewsbury book collector gifts LGBT 'legacy' – BBC
LGBT+ book collector donates vast collection to University of London after his death – gcn